Online Application for Graduation Tutorial
Please read through this tutorial for detailed, illustrated instructions on submitting your official application for graduation. Please keep in mind that applying to graduate is separate from participating in commencement. The application for graduation is an indicator of the term in which you will meet all requirements for graduation and be awarded your degree. It is not impacted by, nor does it impact your participation in commencement.
1. In AppalNet, select the 'Self-Service' tab: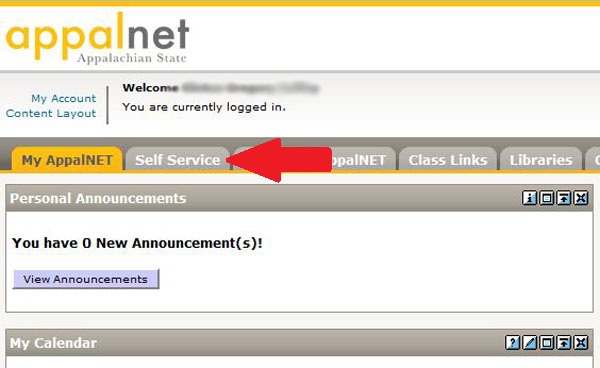 2. Select the 'Student' tab: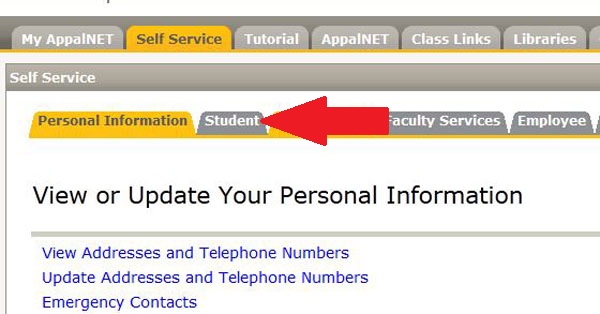 3. Select the 'Student Records' link: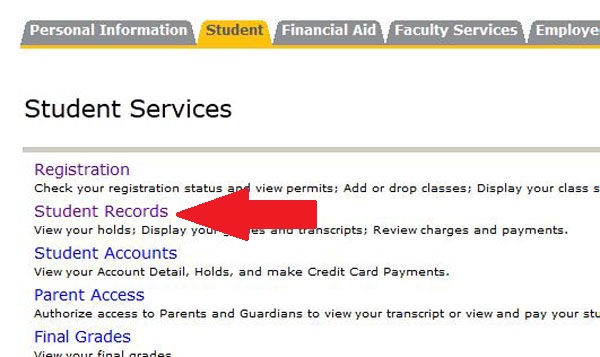 4. Select the 'Apply to Graduate' link: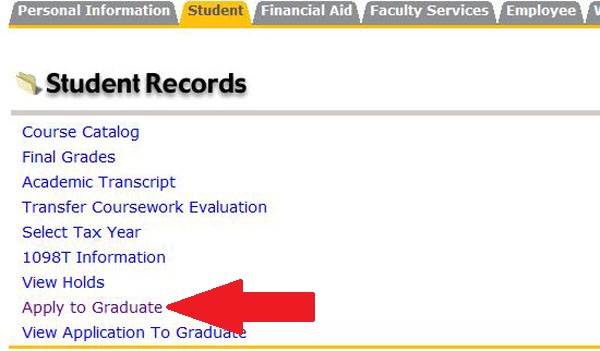 5. Select your most recent term of enrollment. If you are currently enrolled, this would be the current academic term. This is NOT the term for which you are applying to graduate. You will select your graduation term in a future step.



6. Select the curriculum for which you are applying to graduate. If you are a double major or double degree student, you must submit an application for graduation for both curriculums you will be completing.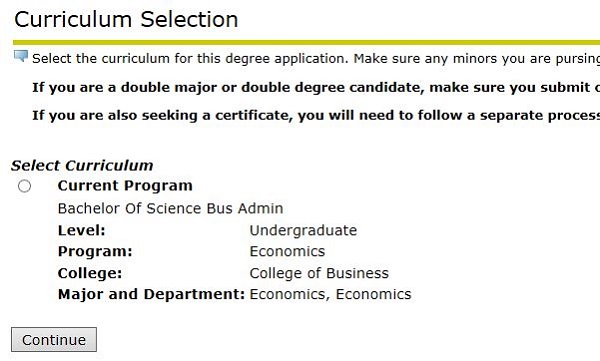 7. Select your term of graduation. This is the term in which you will have officially completed ALL requirements for graduation, including internships, student teaching, etc... This is not related to walking in commencement. So, for example, if you are taking summer classes to complete your degree requirements, then you would select Second Summer as your graduation term. If you will complete all requirements in Fall, then select the Term: Fall.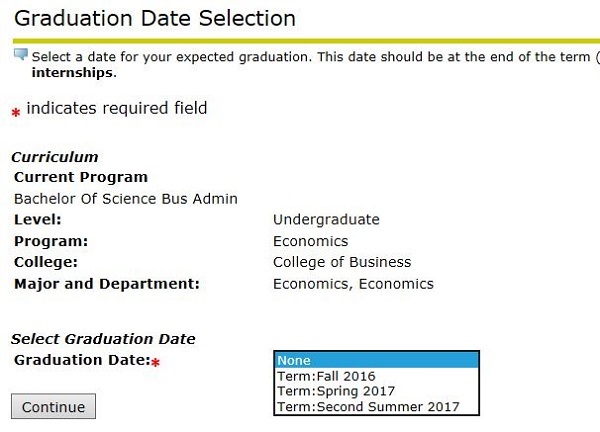 8. In this step, you will notify us whether you are planning to participate in commencement. Select the response that best fits your plans at this time. If you are uncertain, please respond with your best guess. This choice will not restrict you from attending commencement should your plans change.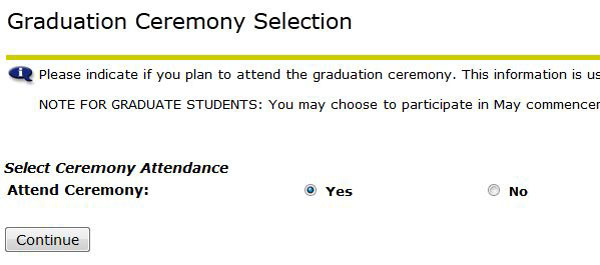 9. Select how you would like your name printed on your diploma. From the drop-down menu, select either your Current Name (as it currently appears in your Banner record), or New. If you select New, you will be able to make edits on the next screen. You are able to edit the middle name and suffix only. If your Current Name is inaccurate and you wish to have it corrected, you will need to complete and submit the Statement of Identity Form found on the Registrar's Office website. A copy of your Social Security Card will be required for verification of the name change.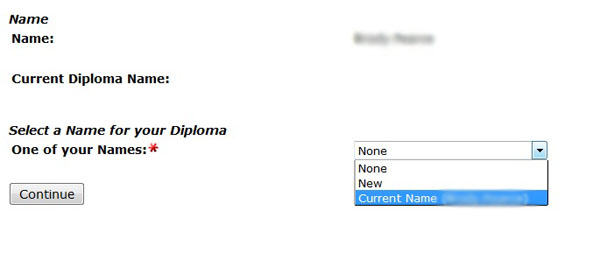 10. Choose the address to which you would like your diploma mailed. Keep in mind that diplomas will not be mailed until approximately 12 weeks after graduation. Therefore, you must provide a diploma mailing address that reflects where you will be living at that time.