Accessing PIN Numbers for Registration
Accessing PIN Numbers for Registration
---
1. Login to Self-Service.
2. Click on the Faculty Tab.
3. On the "Faculty & Advisor Self-Service" tab, click "Advisor Menu."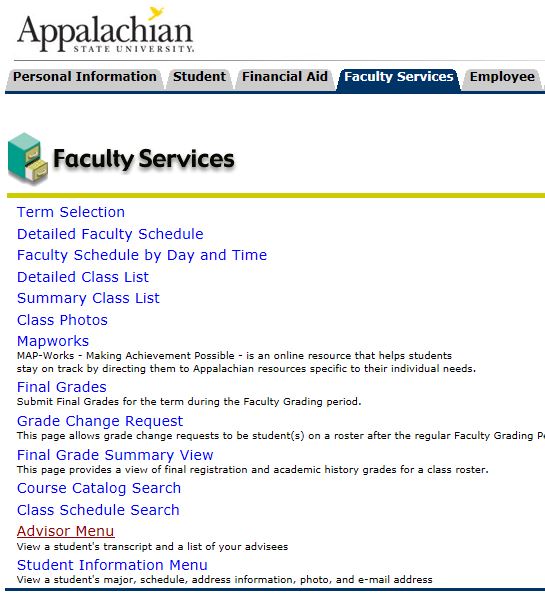 4. Next, click "Advisee Listing."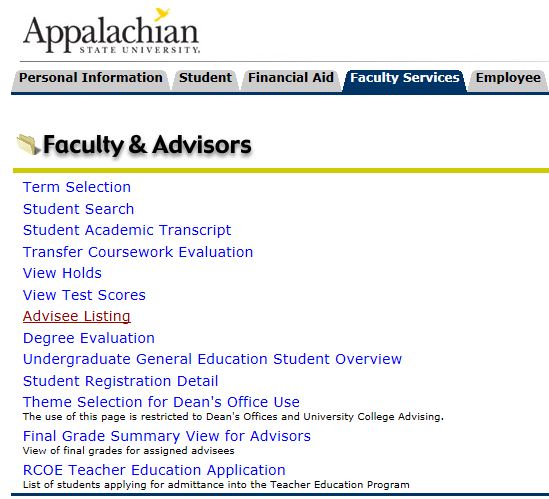 5. Next, select the term for which you will be advising and click "Submit."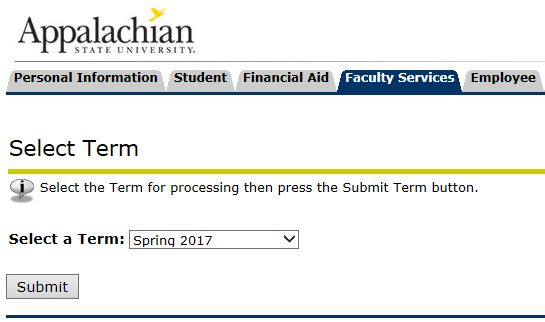 6. The "Alternate Pin" column displays the pin number for each of your advisees. When giving the pin number out to a student, please provide the student with the entire advising number, including any leading or trailing zeros. Pin numbers should always be 6 digits.